THE 25 BEST SAFARI LODGES IN SOUTH AFRICA
To go on safari is to experience one of life's greatest adventures but finding the best safari lodges in South Africa, can be a journey in itself. Whether a 4×4 safari is on your bucket-list or you're a budding conservationist at heart, from the Western to the Eastern Cape, up to the plains of Limpopo, Mpumalanga, and the Kruger Park we've hand-picked the best safari lodges in South Africa for spotting 'The Big 5'. Looking for a family stay, a couple's retreat, a five-star stay, or a spa-fari experience? We've got it covered! Our collection of the best safari lodges in South Africa ensures that all you have to worry about is keeping your eyes open for one of Mother Nature's most incredible performances.
FOR A FAMILY STAY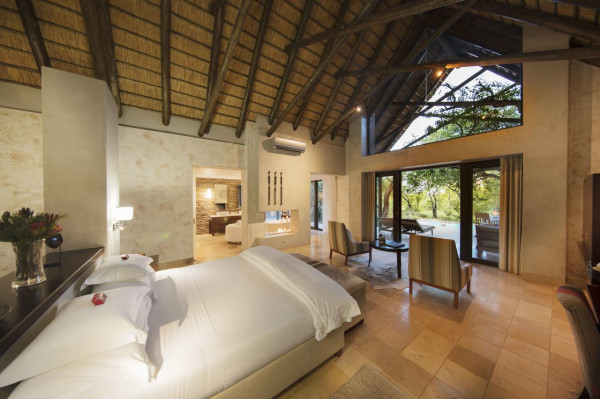 FOR A FIVE-STAR LUXURY LODGE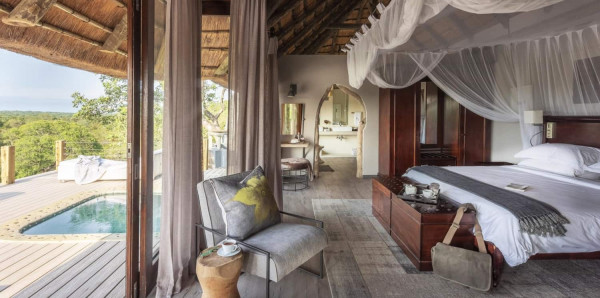 One of South Africa's best safari lodges, Jabulani Safari is a favourite amongst honeymooners and well-heeled travellers. A "homage to the elephant", it is located just outside the Kruger National Park and is on the front doorstep for spotting The Big 5. Stunning suites include four-posters, roll-top baths, and sprawling views. For total privacy, the Zindoga Villa is available on an exclusive basis.
An award-winning lodge, Leopard Hills Private Game Reserve, located in the Sabi Sand Game Reserve provides a five-star stay with private pools, an impressive wellness menu, and opulent suites with four-poster beds and luxurious bathrooms. Sample your choice of 'bush cuisine' or Western flavours, paired with an excellent wine list.
With numerous awards under its belt, Royal Malewane does not disappoint. The safari lodge of dreams, its recently added Farmstead provides unrivalled luxury and total privacy. Colourful rooms are designed by the owner herself, Liz Biden. Though it bears a hefty price tag, once you're there it's an all-inclusive stay.
FOR SUSTAINABILITY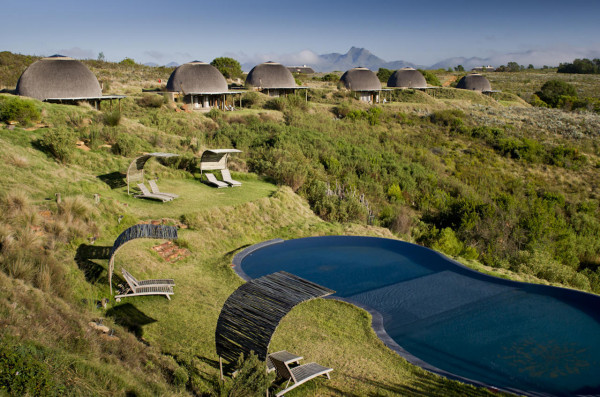 Set amidst 26,000-acres of private reserve, Gondwana Game Reserve provides the ultimate Out Of Africa experience, all in a convenient location – just a 4-hour drive from Cape Town. Committed to conservation, this is one of the best safari lodges in South Africa for an environmentally friendly stay. Their mission is to use education, training, and community involvement to create employment for the local community while actively protecting the endangered flora and fauna within the region.
Boasting excellent value as well as commendable conservation efforts, Hitgeheim Country Lodge & Eco-Reserve is a collection of 16-cottages just a short drive from Addo Elephant National Park. In particular, their Cheetah Project and Elephant Conservation offers educational guided tours and contributes to the preservation of these beautiful animals.
A lifelong project for the Tompkins family, at 1.3 million acres, Samara Private Game Reserve is South Africa's third-largest protected area. Home to all of The Big 5, they are committed to preserving the local ecosystem. Very luxurious, it's also one of the best safari lodges in South Africa for families.
SLEEP UNDER THE STARS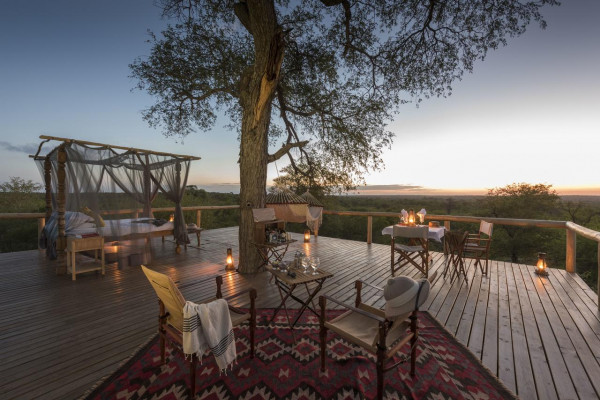 FOR A COUPLES STAY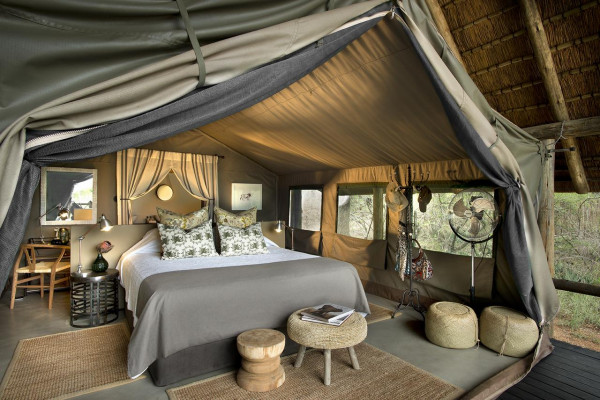 FOR A SPA-FARI EXPERIENCE